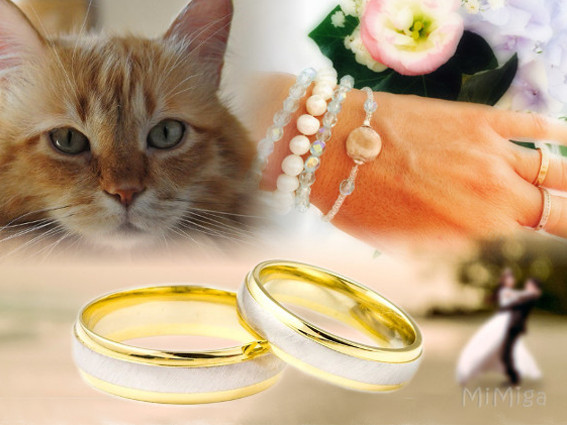 "I want to do something for my my dear gatonchi to accompany me on my wedding day. Call me to see if we can achieve it. Thanks."
Our furry companions are family. We share our life, our home and our time with them. And so it is only logical that we'd also like to have them present on one of the most important days of our life.
If your dog is accustomed to accompany his humans, it'll be no big problem to take him to the wedding, provided you organize with time, choosing the ideal place for the celebration, where he'll too be welcome. Find a person who can lend a hand to care of him and train in advance, if you want him to be an active part of the ceremony, for example bearing the rings.
With other furry family members like cats, bunnies, ferrets, birds and other species is not that easy. It'll be a lot of stress for them. And as much as you want them to be with you, surely you'll not expose them to something that scares or endangers them. Their safety and happiness come first.
Therefore, we offer you a different way to have them close: A jewel with their fur!
Created in a personalized and interactive process, and adapted to your style, dress, jewelry and accessories.
Unique as you. Unique as your animal companion. Unique as this day.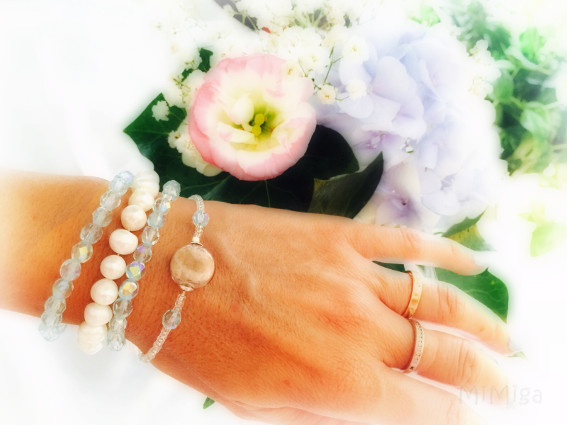 "I had the wish to have my beloved cat somehow with me on my wedding, because I adore him and he's part of the family. Mi Miga traslated this into a proyect beyond the professional for the loving care during the whole process. The result was magnificent, various bracelets coordinated, one with hair from my Nyc, matching my pendants - and besides an extra fur-pearl, which gave my great joy. I'm delighted with the treatment. Thousand thanks for making it all so easy and just like I wanted."   -Irene-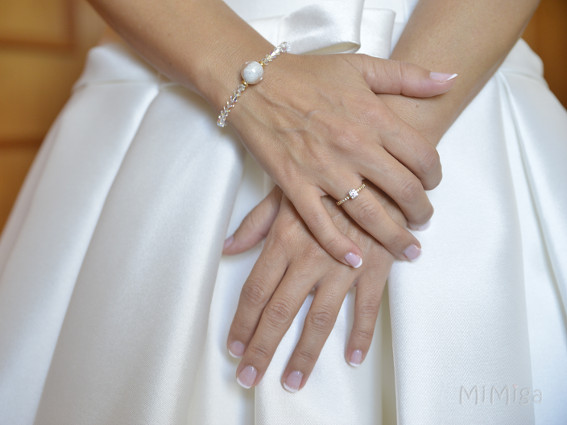 "When my bracelet arrived, I started to cry. It's more than perfect! I love it! I looks great! Thank you for making it possible to have Benito with me on my wedding day. I miss him so much and it was very important for me to have him with me today. I know he's in my heart and in my memories, but wearing him today has been incredible ... and only possible thanks to you! Benito would be very happy to see me with the man of my life so happy ... and to have been able to touch him as fur-pearl (as a gift) on my neck has been very special ..."   - Jennifer -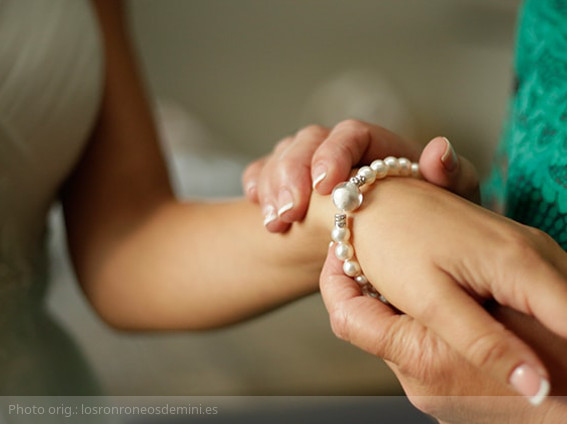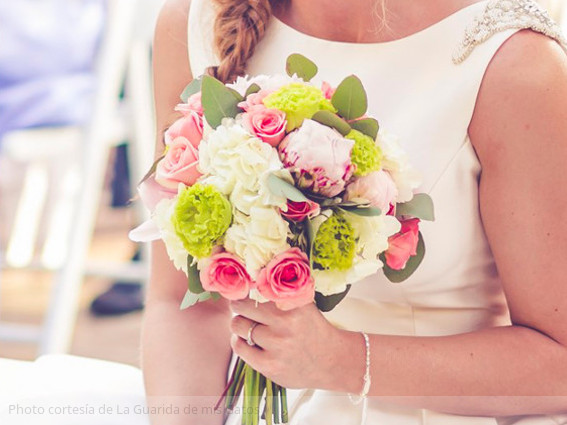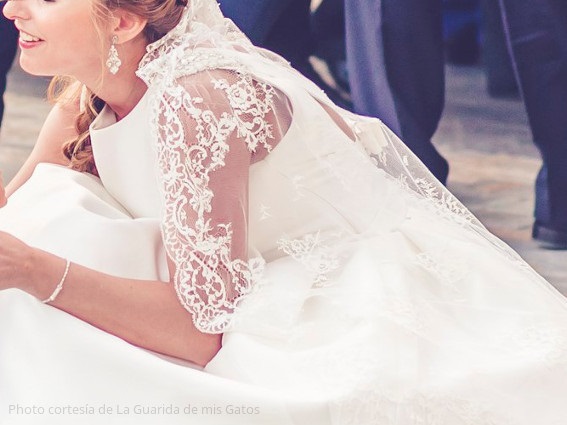 And here we leave you with more ideas to make them participantes of your wedding in other ways:
Have a pre-wedding photo-shooting or save-the-date with them.
Use a 'family photo' as invitation or include them in the design of the wedding cards.
Choose a wedding photographer with experience in pet portraits, who takes photos of you with your pet while dressing for the ceremony.
Include them as a figurine in the decoration of the tables or the bridal cake.
If time didn't allow it, you can always have a post-wedding photo-shooting with them, dressed as bride and groom.
More info on how to travel with them, if you want to take them with you on your honeymoon or the different care options at home, residences etc. in
MIMIGA ® - CREATING EMOTIONS