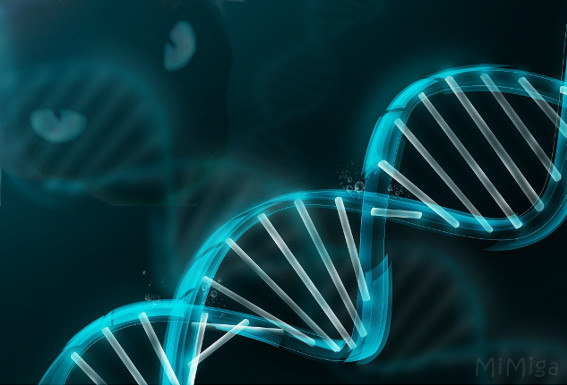 25 científicos de tres continentes consiguen descifrar por primera vez el genoma completo del gato doméstico - el conjunto entero de información genética en las secuencias de ADN de las 38 cromosomas felinas. El resumen fue publicado el 5 de Agosto en GigaScience (Annotated features of domestic cat – Felis catus genome).
Los gatos comparten alrededor de 250 enfermedades genéticas análogas con los humanos. Y también son vulnerables a enfermedades infecciosas similares como virus de sarcoma felino, virus de leucemia felina y virus de inmunodeficiencia felina, siendo el único modelo natural conocido para SIDA humana.
El intento de desentrañar el genoma de los gatos no es nuevo
En 2002, The Feline Genome Project - empezando su tercera década, propuso secuenciar el genoma completo del gato doméstico (NHGRI White Paper, October 10, 2002).
Y en 2007, Cinnamon, el gato Abesinio que vive en la Universidad de Missouri, Columbia y facilitó también el material para el estudio actual, fue el primer gato cuyo ADN se secuenció, pero con la tecnología más primitiva de entonces, sólo se pudo capturar alrededor del 60% del ADN.
El nuevo estudio también incluyó a Boris de St. Petersburgo y Sylvester, un descendiente de gatos salvajes Europeos. Las anotaciones actuales de genoma cierra finalmente el vacío de intentos anteriores, incluyendo 21.865 genes codificadores de proteínas.
99 Lives - Iniciativa de secuenciado de genoma completo de 99 gatos
Al mismo tiempo el Proyecto "99 Lives Cat Whole Genome Sequencing Initiative" con profesor Leslie Lyons en colaboración con University of Missouri,
Cornell University Texas, A&M University and UC Davis, trabaja en descifrar el genoma de 99 gatos de diferentes razas de todo el mundo para mejorar la cobertura del genoma gatuno.
Eso es muy importante porque sus genomas varían según donde habitan y a que populación racial pertenecen, igual que en los humanos. Así los felinos de Estados Unidos, Gran Britania y Canadá se parecen genéticamente, mientras su profil genético difiere de gatos de Egipto, el Sureste de Asia y Oriente Medio. En total hay alrededor de 12 grupos raciales, comenta Lyon.
Datos ayudan a comprender enfermedades, no sólo en gatos
Secuenciar los 99 gatos y cartografiando los 20.000 genes en varias razas creará una enorme cantidad de datos (equivalente a la capacidad de casi 200 ordenadores de sobremesa), que no sólo ayudarán a entender mejor la genética y problemas de salud de los gatos, sino también enfermedades hereditarias, infecciones y enfermedades crónicas, como enfermedad renal poliquística y atrofia muscular espinal - tanto en gatos como en humanos.
Los científicos esperan que los hallazgos también ayudan a la creación de vacunas y tratamientos para enfermedades infecciosas humanas y permitan optimizar el enfoque terapéutico previo a ensayos clínicos en humanos.
Ningún gato es lastimado para sus estudios; las muestras de ADN provienen de "sobras" de gatos castrados (ovarios, úteros y testículos).
Toda la información será accesible a cualquiera mediante una página web en la nube.
Y por último, pero no menos importante, tiene el genoma del gato un especial interés para los genéticos porque no ha cambiado mucho a través de la evolución.
En este contexto, un artículo de io9.com lanza una pregunta, cuya respuesta sabemos ya sabemos todos los amantes de los gatos: "Por qué cambio la domesticación tanto a los perros, mientras los gatos casi no cambiaron?
Es muy simple: SON PURRFECTOS!