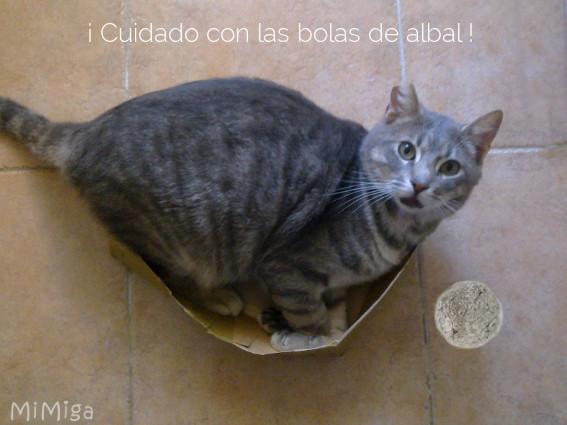 Gracias a International Cat Care, que se dirigió al los neurólogos de Davies Veterinary Specialist (London, U.K.) en busca de respuestas a preguntas formulados por varios propietarios, sabemos hoy algo más sobre gatos (y lo mejor… sin estudio clínico alguno).
FARS - una enfermedad hasta ahora desconocida
Los veterinarios habituales no tenían ninguna información al respecto y muchas veces no creyeron que un sonido desencadenara las crisis.
Sin embargo, los especialistas descubrieron que ciertos sonidos altos pueden producir crisis con ausencias y/o convulsiones y rigidez en gatos senior (Journal of Feline Medicine and Surgery el 27 de abril 2015).
El nuevo síndrome se denominó  FARS (Feline Audigenic Reflex Seizure) o crisis reflejo audio-génica en gatos. También llamado síndrome de Tom & Jerry.
Una crisis reflejo se diferencia de una crisis espontánea epiléptica, por ser precipitada por estímulos sensoriales. Se da también en humanos con epilepsia idiopática o sintomática.
Crisis inducidas por sonidos
Arrugar papel aluminio (85%), el repique de una cuchara de metal en un comedero de cerámica, chocar cristal, arrugar papel o bolsas de plástico, incluso teclear en el ordenador o hacer clic  con el ratón (64%), el sonido de llaves o monedas… pueden desencadenar ataques generalizados (ausencias no convulsivas), convulsiones tónico-clónicas (GTCSs), parciales, o combinaciones de las tres, siendo la GTCSs más común.
Los datos se obtuvieron mediante cuestionarios, de gatos de todo el mundo, seleccionados a través de medios veterinarios, Internet y la prensa internacional, ampliando la información obtenida de los propietarios con el historial clínico de los felinos.
De los 128 casos se eliminaron 32 por no ajustarse a los estrictos parámetros. De los 96 casos restantes, el 94% de gatos padecía crisis mioclónica (convulsiones tónica-clónicas) con contracciones rítmicas comenzando en cabeza y nuca y extendiéndose a hombros y extremidades delanteras o caderas y pelvis repetidas (de 20/día a 1/3-6 meses). Y sólo un 6% crisis de ausencias (de 30-60 segundos), seguidos de somnolencia y desorientación de 1 hora a 1 día.
¿Por qué esa extrema sensibilidad a sonidos aparentemente inocuos?
Seguramente hay que buscar la razón en su especialización en la detección de ultrasonidos, frecuencias en las que se comunican sus presas, ratones y ratas.
La paradoja de los gatos sordos
Lo curioso es que la mitad de los gatos observados eran sordos….
En principio parece una paradoja… 
… PERO la sordera en gatos, cómo descubrieron Miller et al anteriormente, se debe al daño en zonas específicas de la cóclea (porción baja y media), que corresponde a los ruidos del día-a-día altos), mientras el área que detecta sonidos de alta frecuencia no queda afectado. O dicho de otro modo ...
Un gato aparentemente sordo aún puede oír sonidos ultra-sónicos.
Así que, cuando la próxima vez tu minino mayor sólo acude al sonido del abrelatas y por lo demás te hace caso omiso, no digas "que se está haciendo el sordo"... a lo mejor está perdiendo capacidad de audición de verdad.
Se espera que la publicación del estudio ayuda a concienciar a los veterinarios acerca del síndrome. Un segundo estudio, con indicaciones para un tratamiento farmacológico, será publicado en breve.