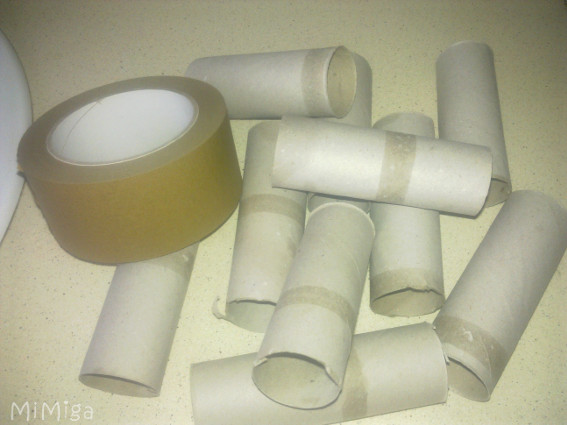 Do you have empty paper rolls?
Don't throw them away.
Recycle them into a toy for your cat(s)!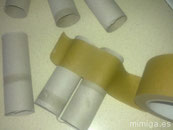 The only things you need are some empty paper rolls and paper tape...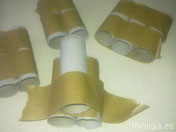 here we used 10 rolls, joining and fixing with paper tape 2x2 and 2 times 3 rolls as in the photo...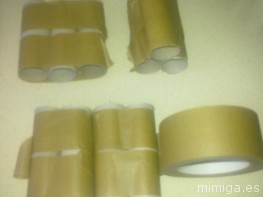 Join 4 rolls for the base and put layer on layer, in pyramidal form, fixing them with paper tape...  
 you're  almost finished... the only thing left is to put treats in some of the rolls...
... and Go Play!... like here our India
With lots of other things that we throw normally away, we can make DIY toys for our cats. Just make sure that they are non-toxic and big enough not to being swallowed.