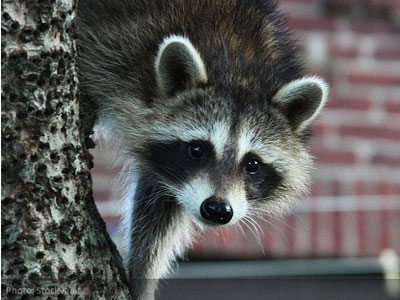 Este fin de semana se publicó en El País el artículo "Guerra total al mapache".

Como de costumbre en estos casos hablan de "especie exótica invasora", " depredador agresivo y transmisor de enfermedades" y "el gran enemigo a batir" por la "amenaza a la biodiversidad autóctona". Y la (previsible) solución adoptado por el Gobierno regional es "la captura y muerte".


Lamentablemente así no se va a solucionar el asunto, sino posiblemente agravarlo.
Por lo menos esto es lo que demuestra la experiencia de otro país Europeo, Alemania, dónde viven más de 500.000 mapaches, descendientes de mapaches soltados en 1934 cerca de Kassel y algunos escapados del zoo de Brandenburgo durante la segunda guerra mundial. Sobre todo en los últimos 20 años se ha incrementado el número de mapaches en Alemania enormemente.
Desde los años 60 la cuidad de Kassel alberga la primera y más densa población de mapaches en un área urbano, con aproximadamente 50 a 150 ejemplares por kilómetro cuadrado, un número equiparable a hábitats urbanos en Norteamérica.

En estos 50 años se ha podido comprobar que la caza de los mapaches no es un método efectivo para el control de su población, ya que las pérdidas son suplidas,  como en el caso de otros animales salvajes, por un aumento de camadas y reproducción a más temprana edad.

Por ello, Kassel, la "Capital europea de los mapaches" cuenta con un biólogo diplomado, experto en mapaches, que informa a ciudadanos interesados por encargo  municipal.
Y el pasado 12. de marzo 2014 el alcalde presentó el folleto informativo "Waschbären - Die Tiere mit der Zorromaske" (Mapaches - Los animales con la máscara del Zorro) de 14 páginas , que puede ser descargado desde la página del Ayuntamiento.
Extractos:

Con frecuencia nos alegra el primer encuentro con mapaches - porque son animales atractivos y graciosos y tampoco muy tímidos. Con ello olvidamos muchas veces, que su población aumentó en nuestra región enormemente, causando considerables problemas. Esos problemas hay que abordarlos focalizados, porque un número excesivo ni es bueno para los animales mismos, ni para las personas en cuyas urbanizaciones se encuentran cada vez más frecuentemente.

Los empleados responsables de la ciudad están familiarizados con el tema y aceptan el reto. Este se efectuará teniendo en cuenta las disposiciones legales - por ejemplo en materia de protección animal. Entre las medidas de control se encuentra también la fundada información, especialmente de ciudadanos en cuyas casas o jardines/huertos se hayan alojado mapaches como huéspedes no invitados.

Necesitamos su ayuda para la solución de los problemas!

En este sentido contiene el folleto presente informaciones útiles, consejos y tips acerca de los mapaches. En caso de tener aún preguntas pendientes después de su lectura, están los empleados de las autoridades con mucho gusto dispuestos a dar informaciones suplementarias.

Los mapaches son unas de las especie animales más adaptativas que viven en Europa.

En asentamientos humanos encuentran todo lo que necesitan para vivir en abundancia y es natural que usa este hábitat, igual que lo hacen mirlos, erizos y zorros. Edificios son estupendos para esconderse, dormitar durante el día, criar a la descendencia y pasar el invierno... Pero también árboles viejos con huecos y la canalización se usan como sitios para dormir. Las posibilidades de alimentación en una ciudad son para ellos la Jauja: Lombrices de tierra en las zonas de cuidado césped, árboles frutales descuidados, restos de comida en las pilas de compostar y en cubos de basura, papeleras públicas y detrás de chiringuitos - y eso durante todo el año. Sin olvidar la comida que algunos" amantes" de los mapaches les proporcionan encima.

Una razón primordial del gran número de mapaches en sitios urbanos es esta oferta alimentaria de calidad que ellos saben aprovechar.

Una caza regulativa de efecto duradero es técnicamente complicada. Además se equilibrarían las pérdidas por caza mediante una elevada reproducción. Por este motivo la caza puede resultar incluso contraproducente.

Lo más sensato que puede hacer en ese contexto es:

• Guardar basura y desechos inaccesiblemente, asegurando los cubos de basura con candados
• No dejar restos de comida en recipientes abiertamente accesibles
• Proteger árboles frutales con un collarín de metal.
• Cosechar fruta madura y coger toda fruta caída.
• Evitar el ascenso al tejado mediante paneles metálicos encima de los canalones.
• Podar árboles y arbustos que alcancen la altura del tejado.
• Tapiar vías de acceso con materiales de construcción sólidos.
• Fijar una reja metálica encima de la chimenea.
• Equipar una casa difícil de asegurar con un vallado eléctrico (principio electrificador de alambrados para rebaños)
• Cerrar por la noche las gateras o elegir un modelo con sensor que sólo el propio gato pueda abrir
• Vacunar animales de casa contra rabia y moquillo/panleucopenia y desparasitarlos regularmente
• Determinados sitios, frecuentemente del ático/buhardilla, son usados por varios mapaches como WC. Los excrementos suponen un riesgo de infección con los huevos de la tenia de mapache, si son absorbidos por las mucosas de los humanos p.ej. boca y nariz), heridas abiertas o vías respiratorias. Las larvas pueden  migrar entonces a diversos órganos y tejidos. Pero, enfermedades graves en humanos son extremamente raras.

Hay demasiados mapaches para conseguir con los medios permitidos de caza en un entorno urbano una reducción duradera de la población, porque mapaches pueden - como ya comentado - equilibrar elevadas pérdidas con una tasa de reproducción aumentada. Cuanto más mapaches se matan, más crías habrá. Puede ser que el gran número de crías cause más problemas que los viejos y el riesgo de diseminación de enfermedades y parásitos pueda aumentar.


En la web alemana www.diewaschbaerenkommen.de/  ("Que vienen los mapaches"), creada en 2006 también hay muchísima información (en alemán) acerca de los mapaches.

Y la Humane Society of the United States ofrece en su página web en inglés) consejos cómo solucionar diversos problemas relacionados con mapaches.


Según se desprende del artículo del diario, los mapaches de Madrid parecen ser el resultado de un cierto "efecto Pocahontas", ya que a raíz de la película algunos individuos  irreflexivos se encapricharon a tener un mapache como mascota y luego lo soltaron. Mal por ellos y mal por los que les vendieron un animal que nunca será doméstico.
Y mal por la desidia de las autoridades que tardaron 6 años (1995-2011) en incluirlos en el catálogo de especies exóticas invasores y prohibir su venta...

PERO los mapaches de Madrid y de Alemania no están solos...

Los mapaches (y otras animales salvajes) están "invadiendo" las ciudades en TODO el MUNDO y habrá que buscar una solución de co-existencia, compartiendo conocimientos y experiencias entre ciudades y países y no emprender una lucha a ciegas que sólo empeora el problema.