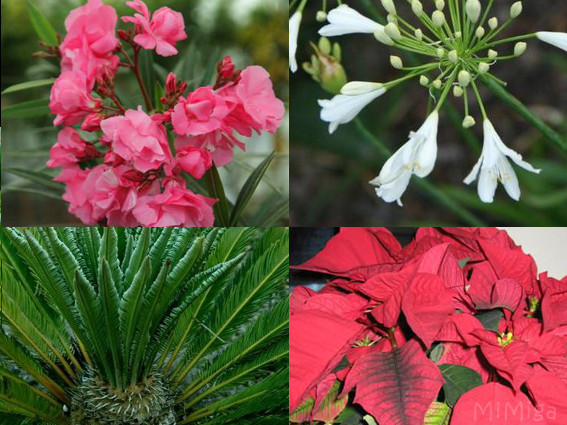 CATS AND GREENS
Although cats are actually obligated carnivores, we can find them often - especially during shedding periods - nibbling at greens. They do so in order to get rid of the ingested hairs, which are vomited as hairballs (or beozars) or evacuated with the feces.
We can plant for them their very own pot of greenery.
MANY PLANTS ARE TOXICAL FOR CATS
Unfortunately many common and habitual garden and terrace plants are toxic for our cats.
Among others: Narcissus, Tulips, Geranium, Dieffenbachia, Calla, Amaryllis, Azalea, Cyclamen, some kinds of Fern, Ivy, Broom, Oleander, Ficus, Laurel, Potato, Tomato.
The Veterinarian University of Zürich has several exhaustive lists with all plants on it's website with their scientific and botanical names:
Indoor Plants | Ornamental Garden Plants | Crops
TIPS FOR CATS & PLANTS
When I'm going to buy a new plant I always consult previously the lists or take them with me to the garden-center, and so I avoided, for example, to bring home a Ponytail Palm, which I fancy very much, but is poisonous for my furry housemates…